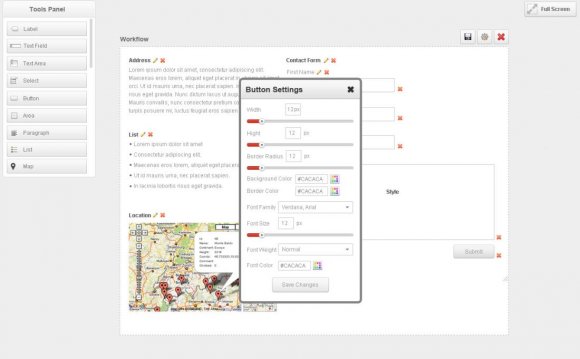 The website editor is what I call a Blank Canvas Editor— which means you can drag elements anywhere on any page. These kind of editors sound good but usually get confusing when they run into the structured parts of a website, such as the footer. With GoDaddy, your footer is pushed down as you add content— pretty slick right?
Right: Footer is pushed down with more content.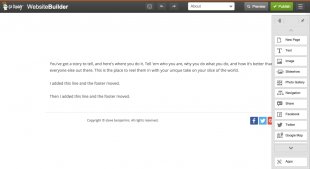 Here's the problem: if you remove content, the footer doesn't just pop back up. Instead it stays down below (which makes it look like the footer is stuck in no man's land). If you highlight footer elements and drag them up (the obvious thing to do) you will actually remove those elements from your footer! Which is really, really confusing!
Right: Removing content means your footer gets stuck in no man's land
Strangely, there is no place to set a unified style for your website. Instead, each element is styled individually. This gets frustrating when, for example, you want update all the headings across your website— the only way to do it is to manually update the styles for each heading individually.
Right: Each element has to by styled individually
Overall, GoDaddy's website editor is simple but it's not thoughtfully designing. The right user might be charmed by it's simplicity, but I think most users will end up frustrated.
YOU MIGHT ALSO LIKE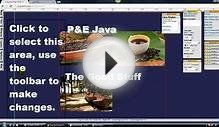 P&E Web page builder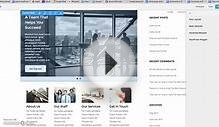 Visual Web Page Builder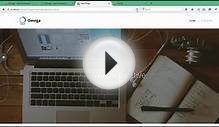 Omega: Creating Web page with SP Page Builder
Share this Post