Time is of the essence when it comes to getting your website up and running. If you want to snag your share of the market, you must act quickly. Today, creating a website isn't something you should probably do, it's something you must do. Whether you do it yourself—the affordable option—or outsource the design and build to a freelancer or agency, it's still worth understanding the key steps that are involved in the process.
If you don't already have some sort of online presence, you need to act quickly. You are losing out to the competition. Consider your website your online storefront. Even a simple storefront is better than no storefront. At least this way people will be able to find you.
This isn't to say you should haphazardly piece together a site you're not proud of.
The first lesson: never sacrifice quality. Quality is everything in the internet marketing game. And your website, is just that – a part of your marketing strategy but also, a business asset. You don't cut corners on your strategy documents, why would you do it on your website?
Quality, however, doesn't necessarily equate to something complex. The bells and whistles can wait as you work to quickly create and launch your website. Your website design should be simple, and its focus should be on first conveying high-quality information that will gain attention and traffic.
Here's how to get it done:
1. Choose your domain name
If you choose a domain name such as " " but your business name is Cupcake Kitchen, it won't bring people to your site as easily as it could. Make things as effortless for your potential and existing customers as possible, beginning with the domain name.
What if the domain name you want is already taken?
You have two options in this scenario:
You can try adding another word to the domain name, such as the city in which your business is located. Using the Cupcake Kitchen example, you could try " " adding Seattle to the end of the business name.
Contact the individual currently in charge of the domain you want. He or she may be willing to sell it, but it will likely be more expensive than purchasing a new domain that is already available.
Should you use a generic domain name?
Many people think generic domain names, like are beneficial, but this typically isn't the case for a startup. Opt for the best reflection of your business name, not the most generic term. Your customers are looking for you, not for generic information about cupcakes.
How long should a domain name be?
It can be up to 67 characters, but that doesn't mean that it should be that long. A short domain name can be effective if it's easy to remember and not a just few unrelated letters crammed together. A long name can be effective if it's easy to remember and direct.
Always be conscientious of your customers and respectful of their time. They will get frustrated if it's too hard to find your website.
Additionally, be careful when using hyphens, changing a word to plural, or adding an article such as "a" or "the" before your domain name. If extra words aren't part of the title of your business, it's probably best to exclude them. People will forget to add extra words and hyphens when they attempt to find you.
If there's another site called " and you get " " then chances are you're going to be sending your competitor a lot of traffic. Always be conscientious of your customers and respectful of their time. They will get frustrated if it's too hard to find your website.
To recap, always go with what is easiest for your customers to remember. And always steer them away from your competitors, if possible, by choosing a domain name that is directly reflective of your business.
Editor's warning: when choosing a domain name, be careful to look at how people could interpret it: (Teachers Talk), could just as easily be read or interpreted as Teacher Stalk. Not what you were going for. Be on high alert!
2. Find a hosting company
After you secure a proper domain name, the next step is to figure out how you're going to show it off. A website host will connect your site to the internet. Think of your hosting company as a hardrive for your site. It's where all the information is stored. If the hosting falls through, no website. Pick a reliable company.
Consider the following three types of website hosts:
Individual or "shared hosting" — This is the most affordable plan, and it's typically limited to one domain. It may also come with some restrictive features, such as limited bandwidth, data storage, or other features. These plans share space on hosting servers with other webmasters, and are usually the best option for a small, first website. Eventually, once you move into the realm of thousands of visitors and potentially of taking online transactions, you might want to consider a dedicated server.
Dedicated Servers — These plans are more expensive and grant a website its own server. Oftentimes, it's necessary to upgrade to a dedicated server after having been successful and experienced growth on an individual plan. If you have plans for growth but begin with a shared hosting plan, be sure to choose a server that can transition your site to a dedicated server when you're ready.
Reseller Accounts — These accounts allow for multiple individual plans within a single account. If you're planning to run several small sites, this is an appropriate option for you.
Do your research before jumping into a hosting plan. Look for a plan that offers customer support, has been positively reviewed by other users, offers enough space for your site to properly function, and can support a blog. Yes, you should have a blog.
YOU MIGHT ALSO LIKE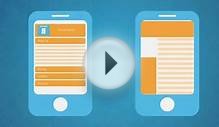 We Build Your Mobile Website For Your Business by OmeSEO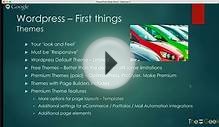 Build your own Business Website Webinar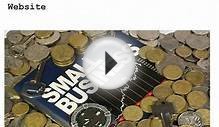 DIY- Build Your Own Small Business Website
Share this Post