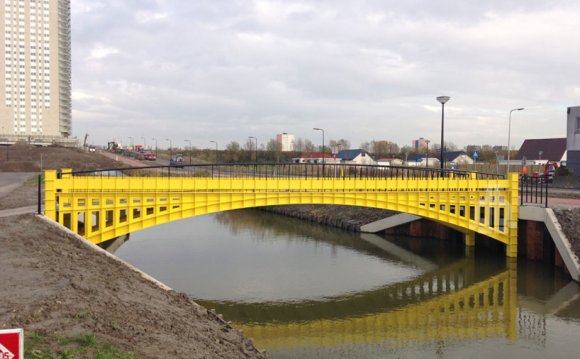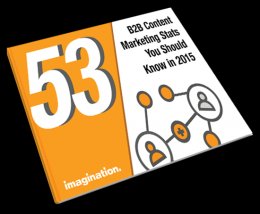 The website, allegedly built by the well-known actor, is itself an example of the capabilities of the Squarespace platform. In addition to ordering the album, visitors to DreamingWithJeff.com can watch videos of Bridges constructing his website by choosing a template, recording sounds with his iPhone, and dragging and dropping audio and picture files.
It's the perfect union of unique, compelling content and a sly product demo. It's also just another example of some very creative content Squarespace has been starting to put out recently—something other businesses can look to for inspiration.
'Squarespace Presents': A Strike, and a Home Run
Three months before its Super Bowl spot, Squarespace posted a pair of mini-documentaries that together captured nearly a half million YouTube views without the aid of the world's biggest TV event.
The subjects of these videos were Brooklyn synth-pop musician St. Lucia and climber Alex Honnold, whose free climbs have become so dangerous that Clif Bar dropped his sponsorship. It's fair to guess that by choosing these figures to represent its brand, Squarespace wants to identify itself with boldness, youth and individualism.
The Honnold video features gorgeous, sweeping cuts of dizzying vistas in Yosemite National Park, where he scales impossibly tall rock faces without a harness. It begins with the climber dryly narrating, "The question I get the most is probably, 'Do you feel fear? Have you ever been afraid? What's the closest you've ever come to death?'" as we watch him hang from a thousand-foot ledge with his bare hands. Odds are, it will stick in your memory a bit longer than a blog post titled "5 Portfolio Design Tips for Young Professionals."

Honnold eventually talks about his Squarespace website as a platform for self-expression, but that doesn't happen until the last 20 seconds. The other three minutes could easily be confused with the sort of extreme sports documentaries produced by Red Bull. The 30 second cut of this footage was fashioned into a TV ad, but the longer version really is something more. It's an inspirational vignette you want to watch over and over again.
In "Squarespace Presents: St. Lucia, " we see footage of the artist performing and traveling as he's interviewed about his background, his songwriting process and the concept of music as a platform for sharing ideas with the world. The implication is that a personal website has the same purpose, and that Squarespace is a place for creative people to express themselves.
The St. Lucia video feels a bit more like an extended ad, which is a shame because a slightly more developed storyline could have made it re-watchable, shareable material for fans of the band. That may explain why it boasts only 15, 000 views, less than 5% of the total views achieved by the Honnold video.
How Squarespace's Content Strategy Could be More Brilliant
Squarespace has this convenient luxury: It's a website-building service, and websites happen to be a natural platform for storytelling and housing content. This advantage is exploited to great effect in the "Dreaming With Jeff" campaign.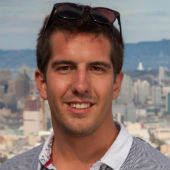 The brand could attempt to replicate the success of this approach by asking Honnold to use Squarespace to create a special website to document his next climb. Another of Honnold's sponsors, The North Face, told this kind of story as well as it can possibly be done on video with its heart-stopping documentary of his 2014 ascent of El Sendero Luminoso in Mexico, which has been viewed on YouTube more than 1.8 million times. Squarespace should ask, "What's the most amazing way one of our websites can tell a story like that?"
Squarespace could livecast Honnold's ascent on such a website. It could create an interactive graphic that tracks his location on a full-scale rendering of the mountain face and compares its height with that of famous landmarks. It could create a blog with Honnold's thoughts leading up to the climb, and detailing the scouting and preparation work that ensures his path is free of hazards like loose rocks. It could sell merchandise and a documentary of the climb to demonstrate Squarespace's e-commerce features. And in keeping with the "Dreaming With Jeff" strategy, it could embed videos of the climber putting together the website itself with a few clicks of his mouse.
Following the same line of thought, Squarespace and St. Lucia could work together to develop a multimedia project that gets fans involved using a feature unique to the Squarespace platform, as Google Creative Lab did when it collaborated with Arcade Fire for the interactive film "Just a Reflektor." The project, which garned coverage from Rolling Stone, Pitchfork and NME, was a creative vehicle for Google to showcase the technology of its developer tools and infrastructure services and generate more B2B leads.
The Bottom Line
Jeff Bridges' "Sleeping Tapes" website is a winning example of creative content marketing by Squarespace, and its formula is worth revisiting for future projects. The "Squarespace Presents" mini-doc series holds plenty of potential if the brand commits to telling great stories first and foremost, as it did with its Alex Honnold video, but it needs to decide whether this series is going to be more than just a collection of extended ads.
Alex Braun is the marketing director for Imagination.
Learn what's shaping the future of B2B content marketing.
YOU MIGHT ALSO LIKE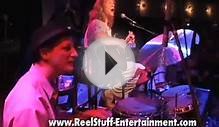 Jeff Bridges Performs at Lebowski Fest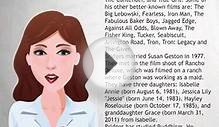 Jeff Bridges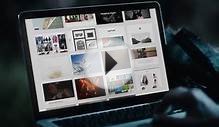 How to Build Your Squarespace Website with Jeff Bridges
Share this Post