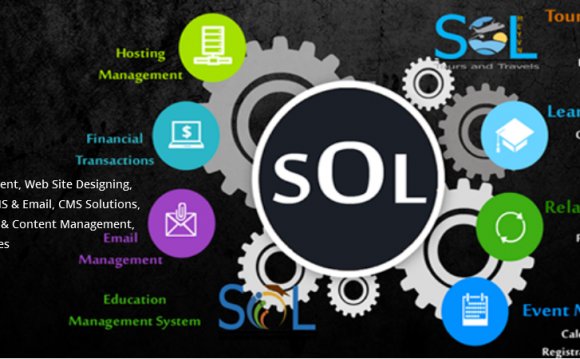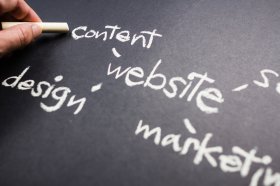 Choosing an agency to develop your company's website is not an easy task. There's a lot riding on this decision, because your company's website is such an integral part of your corporation's online identity. Your business website is the first contact many customers have with your company. It builds your brand, convinces visitors to become customers, and forms the very heart of your online marketing strategies. The you choose will have your company's image in its hands – they will be responsible for every step of your website's development, from initial concept through SEO naming strategies, to final activation when the site goes live. They will shape your company's image as they create the links that bond it to other sites and establish the foundation of your online marketing strategies. With so much on the line, it is critical that you choose the right website development company to meet your needs.
So how can you be sure you're hiring the right website development company?
We've assembled a list of the four most important questions to ask your website development company. The answers you receive will help you to gauge the suitability of their company, give you insights into their planning process, and help you form a clearer picture of what a working relationship with them will entail.
Remember, these aren't the only questions you should be asking when you interview potential matches, but they're a start. Use them as a spring board to develop your own question list so you can find out everything you need to know before you make your decision.
What website development services does the company offer?
It's perfectly natural to focus on the services needed for your specific website, but you should still look for a multifaceted firm that is proficient in all aspects of website development, in case your needs change or grow as your site takes shape. Look for a company that is conversant with all the following website programming skills, and verify that they can show you examples of their expertly executed work with:
Responsive Website Design
Shopping Cart Development / Ecommerce Sites
Coding Skills
Digital Strategy
Front-end Website Coding: Appealing UX Design
Back-end Content Management System (CMS) Development
Does the website development company have a portfolio of well-designed websites?
Any web development company you consider should present you with a full portfolio of current, working websites. Check these websites carefully, assessing the essential website design elements:
Appearance – Do the websites have a pleasing appearance? Basically, this is a matter of taste -do you like the look of the websites the company has designed? Realize that client input will have an effect, but you can note general characteristics to determine if you like the design elements that the website development company favors. Check grammar, punctuation, and spelling of the page content; mistakes can indicate a lackadaisical approach to proofing that can damage your site's performance.
Performance – Check the performance of all the websites in their portfolio on a variety of platforms and devices. Look for missed links (301 referral errors), mobile-friendliness (the sites should perform perfectly on any type and size of mobile device), and loading speed (are there any loading delays).
SEO Strategies – Are the sites designed for maximum SEO value? Are relevant keywords and keyword phrases placed at the correct locations in the optimum density? SEO web development companies develop websites with search engine optimization in mind to ensure optimal rankings.
How well does the website development company work with clients?
YOU MIGHT ALSO LIKE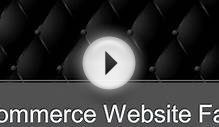 Ecommerce Website Development Company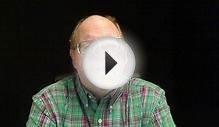 My Website Development Company Intro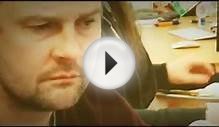 Manchester Made - website development company
Share this Post