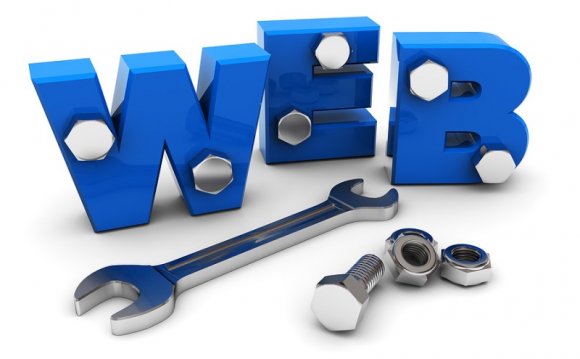 I know a lot of the Elegant Themes community provides WordPress design, development, and/or maintenance services to others. Which is awesome since a big part of what motivates the team at Elegant Themes is building tools that empower this community to do more.
I've read countless comments (and community spotlight posts!) testifying to the fact that themes like Divi have helped hundreds if not thousands of WordPress users offer up WordPress related services of one kind or another.
That's why in today's post I'd like to outline a range of WordPress website pricing guidelines that will function both as a resource to the community and a starting point for discussion.
The Race to the Bottom: Part Myth, Part Problem.
There are a few common narratives that I see pop up from time to time in articles that discuss WordPress design and development.
They typically go something like this:
"When people who are not elite WordPress designers/developers take on WordPress site building jobs they over-charge, under-deliver, and end up saddling real WordPress designers/developers with the headache of fixing their shoddy workmanship."

Or
"When people who are not elite WordPress designers/developers take on WordPress site building jobs they drastically undercut prices to win business and then deliver quick, sloppy solutions. This not only poisons potential clients against WordPress when their sites break but it drastically lowers the price point they're willing to pay for work by actual professionals."
These points are hard to argue with. They both have a lot of truth to them and on the whole I tend to agree. Where I disagree though is with the implied elitism that makes all WordPress projects the domain of advanced designers and developers–usually those who have contributed to core or produced a widely popular theme/plugin.
My personal opinion concerning WordPress site building services is that no matter what level of knowledge or expertise you currently posses, there's likely a way to monetize it. And, if you want to, you should be able to pursue that goal without being painted as a blight on the WordPress community by others with more design and development experience.
That said, I can understand the frustration from the more advanced crowd. Particularly the developers. I can see how it would be easy for them to view the narratives above as forces propelling their profession to a "race to the bottom" both in terms of price and quality.

Personally though, I think the real problem is not the fact that people with less than elite status within the WordPress community want to use WordPress to make a living, its that some of them are over-reaching and misrepresenting their services.
This is a problem in every industry. One that would be best solved by creating a talent validation service (like the Better Business Bureau of WordPress) rather than a culture of elitism.
The way I see it, we don't need to warn every new person to WordPress away from anyone who is not an advanced developer. In many cases, "expert enough" is exactly what's called for (something I'll cover in more detail in the following two sections) and anything more would be needlessly expensive for the client and a waste of time to the more advanced designer/developer.
Understanding the Base Price of a DIY WordPress Website
Ok, so let's go ahead and jump into the pricing part of this post. This section should prove useful for both potential clients deciding on whether or not they want to hire help and for those who are looking to provide services but don't know what to charge.
While WordPress itself is free, getting a WordPress website up and running is not. For one, it requires a domain and hosting. Then there is a theme and plugins for custom functionality. All of which can start to add up quickly.

A typical breakdown of expenses required to get up and running might look something like this:
Domain: /year
Hosting: /month – /month
Premium Theme: -0
Premium Plugins: -0 (each; some are one-time purchases, others are monthly/annual licenses.)
Rough Totals: $200-$1, 000+
This is of course assuming no one already owns the domain you want (which could set you back hundreds or even thousands depending on the situation), that you can keep premium theme and plugins to a minimum, and that you personally have the time and experience to set everything up by yourself.
Turnkey WordPress Setup & Maintenance
As WordPress evolves and advances it has somehow become both harder and easier to use. Easier in the sense that the basics are becoming simpler and more accessible to casual users. Harder in the sense that as it grows in power and flexibility a wider range of tools and services have emerged to turn WordPress into just about anything.
Ironically, the combination of a maturing platform and its growing ecosphere has extended the WordPress learning curve beyond what many people are comfortable or interested in navigating.
This complexity has made WordPress power-users a valuable service provider. I like to think of them as similar to Photoshop experts. They may not be able to build the software they use but they can do some really impressive things with it.
That's where I see the services of turnkey WordPress setup and maintenance providers coming in. They're not offering custom design or development but rather a high level of expertise with a set number of WordPress tools that fit a niche.
If this is you, you may have become an expert in setting up blogs, portfolios, small business pages, etc. You may have learned the ins-and-outs of a major theme framework and the necessary plugins to have someone up and running in a matter of days as opposed to weeks or months.
You could also be a domain and hosting reseller. You could also offer related services such as site maintenance, marketing strategy, content strategy, WordPress training and more.
I've seen a few pricing models work here:
Hourly: $50-$100 per hour
Flat Rate: $500-$1000+
Monthly: $30-$50/month (in addition to the initial hourly or flat rate fees)
A-la-cart Extras: $100, $200, etc. per strategy document, training course, and so on.
Rough Totals: $500-$2, 500+ (plus possible monthly or a-la-cart services)
YOU MIGHT ALSO LIKE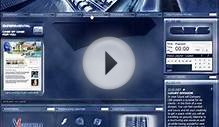 CBSAlliance.com | Web Development | Ecommerce Website ...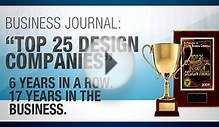 show reel of a web development website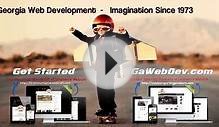 Website Design Website Development eCommerce Websites ...
Share this Post