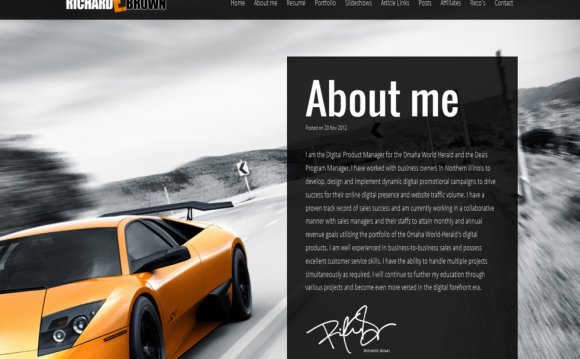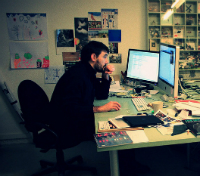 The world of graphic design is constantly evolving. It is an industry in which you need to be constantly aware of the zeitgeist. Trends come and go, but good graphic design will always stand the test of time. Established and aspiring designers need to constantly research and reinvigorate themselves. Here we look at six top graphic design websites that have emerged as consistently vital resources.
1. How Design
How Design is a particularly good reference site, whether you work for an in-house creative department or are just starting your career. This site stands out as one of the top graphic design websites for useful business information, also providing up-to-date technology tips and an insight into the creative thinking behind noteworthy projects. Another relevant section is a focus on key influencers in design. Many designers will be familiar with the HOW brand because it began life as a print magazine, but it has now extended online to cater to the business, technology and creative needs of designers.
2. Avondale Type Co.
A lesser known website but one that is proving very practical for designers is the newly established Avondale Type Co. This site emerged in 2013 as one of the new top graphic design websites for designers needing to purchase fonts. New and exciting fonts are always at the forefront for designers and this is an interesting site because instead of using the normal format for pricing, the company is interested in getting maximum exposure for their fonts and have introduced the option of a pay what you want system, particularly useful if you are a student or just starting out. There are two different licenses: personal, student & nonprofit, and commercial. Depending on what you pay, you receive the appropriate license for your chosen font.
3. Attik
What makes Attik.com a great go-to destination site for designers is that it is the only full-service agency of its size that started with a background in visual identity. Founded by Simon Needham, who is still the company's executive creative director, this site is a very useful resource for photography and the wider arts. The agency works with some of the world's biggest brands, so you can see how they integrate high-end pure graphic design principles into advertising campaigns.
4. Pentagram
Pentagram, the world's largest independent design consultancy firm, is a good way for graphic designers to catch up on the latest developments from London, New York, San Francisco and Berlin. The resource material on this site is a great example of some of the best graphic design work being done at the top level of industry right now. The site spans architecture, interiors, products, identities, publications, posters, books, exhibitions, websites and digital installations.
5. Wallpaper*
Wallpaper* might seem like an obvious choice, but it is simply an unmissable resource that should be a regular stopping point for all those involved in graphic design. Aspirational and achingly cool, it encompasses architecture, design, art, fashion, travel and lifestyle, featuring the best of the best. Year after year it provides inspiration for designers. This website is a particularly good resource for designers that want to keep on top of trends before they become mainstream.
6. Sagmeister and Walsh
And finally, a small studio website definitely worth watching is the revered Sagmeister and Walsh, a New York based design firm that creates websites, commercials, identities, apps, films and books. Award-winning and often controversial graphic designer Stefan Sagmeister has teamed up with the talented Jessica Walsh, and together they have taken the graphic design world by storm. This site is particularly useful for designers interested in experimental typography and pushing the boundaries.
These six top websites will help you to monitor best practice in the industry, examine new projects coming through from around the world, read what top designers have to say and help you to remain at the top of your game.
YOU MIGHT ALSO LIKE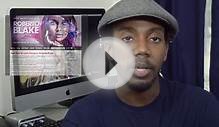 Graphic Design: How to Design Your Portfolio Website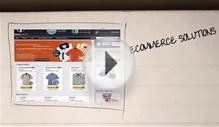 Nik The Designer | Wordpress Websites & Graphic Design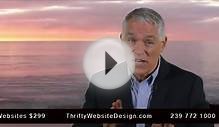 Website Builder Ft Myers Graphic Design Cape Coral Websites
Share this Post