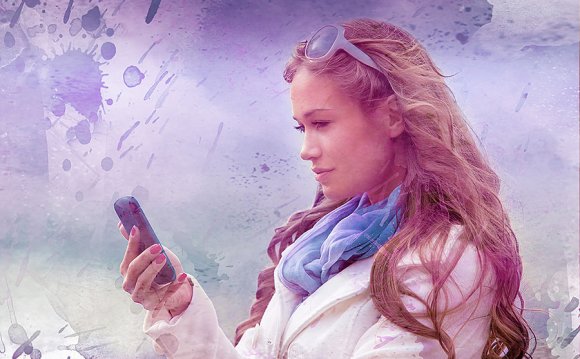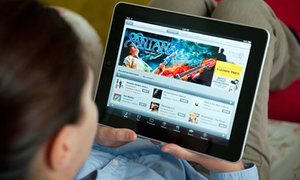 It's important to ensure your website is optimised for whatever device your visitors use. Photograph: Iain Masterton / Alamy/Alamy
How important are design trends when it comes to websites?
There are two sides to web design: functionality and impact.
With functionality, it's key that people know how to use your site. On a desktop site people are used to seeing navigation at the top, or on the left. Putting it somewhere else would be like putting the contents page of the book randomly in the middle. With these sorts of things it's important to adhere to what people are used to seeing. You can certainly add in extras, but the basics should be obvious. With the move into various devices, adaptive or response design is increasingly important. This is where the site actually looks and behaves differently depending on the device the visitor is using. If your visitors spend a lot of time browsing on their phone or a tablet device, you need your site to feel right in this context.
When it comes to impact, there are trends but you can also make yourself distinctive. There's a trend, particularly in software as a service, for 'marketing' sites (not the product interface) that's very clean, with one message, one video and one button click.
Mailchimp is a good example of this trend. It's up to you if you're a follower or a trend-setter.
Images are important. Getting people to have an emotional connection with your business is a key factor in securing long-term sales. Imagery appeals to the emotional side of the brain. Something real, human and impactful will always help this. I'd also say you need to pick stock shots carefully, there are some great images available, but there are also some that are so ubiquitous as to become wallpaper. I tend to advise clients to have a primary and secondary image style. Primary imagery should be bold and unique. Secondary imagery is used on blog posts for example, and can be effectively sourced from stock libraries, but even then I might crop, or colour, or frame in a way that gives them your own style.
How image-heavy should a site be?
I would always advise that the size and number of images be considered as part of branding discussions. How imagery is used signals a message to the target market. For example, the travel industry relies heavily on imagery to sell holidays. There are a lot of bargain holiday brands that load up their websites with images used in small proportions to signal the economically minded customer towards the different destinations or holiday types. The websites look like supermarket shelves, lots of colour and detail.
However, the luxury or more aspirational websites use few images but will invest in using images that have strong emotional, conceptual and often artistic meaning to add value to their product offering.
How can SMEs source the best images for their sites?
You should never use Google images unless there is a creative commons licence. Most images that are free to use will have "CC" in a circle attached to them in the details or in the case of Flickr.com, if you right click on the image. Otherwise there are many stock sites available that offer images at prices that are affordable to small businesses and use a royalty free licence to enable the business to legally use the image on their website.
What's the best way to start up a retail site?
A template platform such as Shopify is a good starting point I think. There's a lot you can do with sites like this. Of course it all depends on your budget and what you're trying to achieve.
Everybody would rather have a made-to-measure site built from scratch, but don't underestimate what that means from a cost and a resources point of view.
If you are going to go bespoke and get your own built, do you research about the agency you're intending to use. Agencies offering the world for nothing aren't always the best option.
The brightly-colored toddler building blocks offer endless possibilities for having fun.
YOU MIGHT ALSO LIKE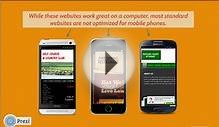 Mobile Website Design for Local Small Businesses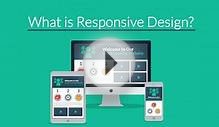 Website Design Services For Small Business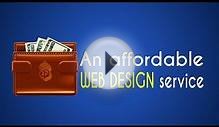 Affordable Website Design Solutions for Small Business
Share this Post