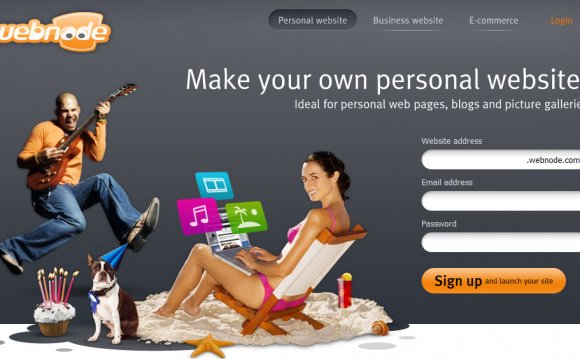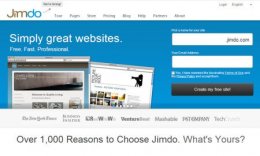 Strong e-commerce tools for online stores – Jimdo's e-commerce platform provides you with back-end support which helps you track inventory, open / close orders and automatic pre-set email responses to your customers, etc. If you signed up for JimdoBusiness, you can also for promotion purposes. They also allow you to tag products so you can pull up certain categories of products quickly if you want to highlight or cross-sell specific products. These features can really help you manage your online store, and also makes Jimdo stand out from other website builders.
Large community forum – Jimdo has which allow you to post questions and find answers from other fellow Jimdo users as well as from Jimdo's forum moderators. Multiple language support is something that's very unique to Jimdo. If you go to other website builders, you will find that they mainly serve English speaking users. With Jimdo, they currently support 8 languages.
Free platform – Jimdo's free platform (JimdoFree) provides you enough tools to build a very functional website. There is absolutely no pressure to upgrade to the paid platform (JimdoPro and JimdoBusiness) and there are . Credit card information is not required when you sign up for a free account to test Jimdo out.
Limited number of professionally designed templates – The when compared to other website builders. Using Jimdo for free grants you a certain number of templates but to access even more templates, you will have to become a paying subscriber. There are also which really help supplement design choices (more about this below). [UPDATE – Jimdo recently added more templates to their collection. They also added advanced features such as (1) full background slideshows with tools to customize different visual effects into the background image, and (2) full background video, which allows you to insert a video as the background to your website – how impressive is that! This is the first of its kind amongst website builders we review. show that Jimdo is making big strides in their template designs. We're looking forward to more impressive features.]
Jimdo advertisement on the free platform is quite visible – If you are using Jimdo's free website builder, it includes an advertisement logo on your website which is quite visible. All free website builders have their own advertisement credits (understandable since they're providing services for free) but Jimdo's is a bit more visible (but not the worst amongst all the website builders). Upgrade to the paid platform to receive other benefits and also to remove the advertisement. [UPDATE – Jimdo listened to their users, and have now significantly reduced the size of the advertisement and it is now located in the footer area – away from the main content area. This is actually a very generous gesture from Jimdo, considering you are using their services for free!]
Not a true drag-and-drop user interface – Even though Jimdo's website building tools are not drag and drop, don't let this fool you into thinking that Jimdo isn't easy to use. Its functions and user-friendliness still gets the job done, although it would feel more interactive with drag and drop.
JIMDO IS IDEAL FOR….
Jimdo is ideal for small to medium sized businesses, as its e-commerce platform is more than adequate to do a really good job.
If you are running an e-commerce "heavy weight", we suggest that you really push Jimdo's platform hard to ensure that you are fully satisfied their e-commerce functions are suitable for you, prior to upgrading to their paid subscription program.
If you are looking to build a website that does not require e-commerce transaction support, Jimdo is a very good candidate to try as it does have all the basic tools required to build a strong personal or corporate website.
EASE OF USE
Even though Jimdo is not a pure drag and drop website builder, it is relatively easy to use. You build the website right in front of you by on to the page. The advantage is that what you see on screen when you are editing the website, is what the website will look like after you publish it. So there is no need to flip back and forth between editing mode and published mode.
Overall, Jimdo is very user friendly and it takes only a few minutes to figure out how to add elements in Jimdo, so the learning curve is not steep. Adding, subtracting and editing elements are a breeze.
TEMPLATE DESIGN OPTIONS
Jimdo has over 120 Jimdo templates available for you to choose from, but overall.
There are certainly some other website builders out there that offer much more designer-styled templates (Such as and ). So it's definitely something Jimdo can improve upon.
[UPDATE – Jimdo recently introduced more design layouts to their existing collection. New advanced features were also introduced such as (1) full background slideshows with tools to add different visual effects to your background image, and (2) full background video, which allows you to upload a video to play / display as the background to your website – how cool is that! We haven't seen this feature amongst other website builders so it is really the first of its kind. These improvements demonstrate that Jimdo is continuously improving and listening to their users. These updates can make a if you choose to try out Jimdo.]
The good thing is that Jimdo allows you access to their HTML and CSS editor so if you want, you can completely customize the website's design there (or hire someone to help you). It's a very nice option to have if you really want a customized design.
There are also third party templates providers out there that give you more design options and choices at affordable prices. You can find them relatively easily through search engines – . Overall, there are plenty of good options for designing your Jimdo website.
SUPPORT / TUTORIALS / COMMUNITY RESOURCES
Jimdo Support Our experiences with Jimdo's customer support have been a positive one. We have previously signed up with the JimdoBusiness and JimdoPro packages and their response rates are usually within 1 to 2 business days which are respectable. Logically (and we're just guessing here), we suppose the response rate may be slightly slower if you signed up JimdoFree.
Jimdo also has a Live Chat function from 9am – 5pm PST, which can help quite a bit if you prefer to chat with someone live instead of email.
Tutorial Resources Jimdo also has . They cover topics from getting started to features and designs. Every time we were unsure of a function we can always quickly find what we need in their tutorials section, and if not, in their community forum. Jimdo also hosts live free webinars which cover topics such as "Website Basics", "Social Media Basics" and "SEO Basics". You can . If you want to learn a few more
advanced tips and tricks
, Gud Themes (mentioned and recommended by Jimdo) has interesting Jimdo tutorials which you can receive for free. (they're one of the third party independent Jimdo templates provider we mentioned above).
JIMDO MOBILE DISPLAY
Jimdo has a mobile editor that automatically compresses your website to fit nicely in a mobile display. It's quite nice as you don't have to build a separate mobile site which will save you time.
Further, you have the option to edit the CSS codes of the mobile display so you can style or add a bit more design to your mobile site (it's a nice touch, especially if you know a little bit of code, or you can hire someone to help).
YOU MIGHT ALSO LIKE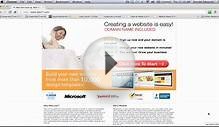 online website builder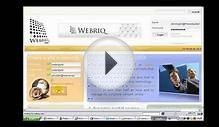 Online Website Builder - WebriQ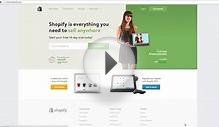 Best Online Website Builder 2016 - Build Your Online Store ...
Share this Post