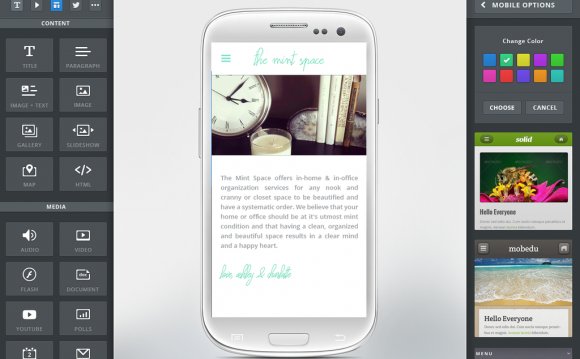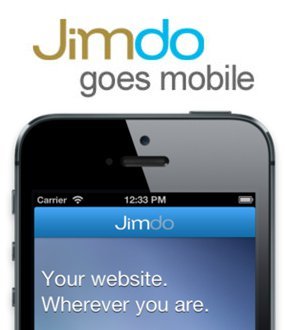 The was launched on August 21, 2013, and in our view, it is a significant feature that reinforces that Jimdo is one of the leading website builders in the market.
Why is it so awesome? It's a truly mobile website builder, and allows you to build a website from scratch using an Apple mobile device (iPad, iPhone, iPod), and edit all your content when you're not in front of your computers.
Here's what Fridtjof Detzner (a founder of Jimdo) has to say about the new app on :
"We make complex tasks easy for people. This is the evolution of our multi-device approach. We love products, we love what we do and we want to be leading edge. No one else has a web-building product like this out there." – Fridtjof Detzner
What's So Unique About the Jimdo iOS App?
There are certainly other website builders out there that has iOS apps (such as Weebly), but what makes the Jimdo iOS app very unique is that Weebly only allows you to manage their blog posts through their mobile app. Jimdo allows you to actually build and edit your entire website. That's pretty special!
You can add, modify and delete content and pages without having to sit in front of a desktop computer.
Here are just some ideas of what you can do:
Post vacation pictures and share them right away on your website
Showcase food that you've created directly from your kitchen, or directly from a restaurant
Working on building out your website even if you're stuck waiting in a doctor's office
As you can appreciate, having a makes life so much more convenient – and Jimdo really delivers here.
See an Overview of the Jimdo iOS App
Impressed? We are!
Watch How the Jimdo iOS App Works
Here's a glimpse of how the App actually works when you are building your website:
Jimdo iOS App – Conclusion
This new feature by Jimdo is just one of many improvements that Jimdo has been making over the past few months.
Jimdo continues to lead website builders in providing multiple language capabilities (introducing Turkish in May 2013 – now Jimdo has serves 12 languages), adopting HTML5 technology, adding new layouts and allowing users to customize their background images, etc.
YOU MIGHT ALSO LIKE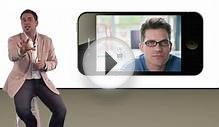 Holy Cow Apps Part 1 | Free Mobile App Builder | Free ...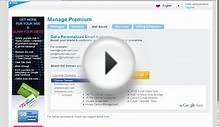 Wix Website Builder | Add Google Apps email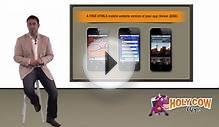 Holy Cow Apps Part 2 | Free iPhone App Builder | Free ...
Share this Post