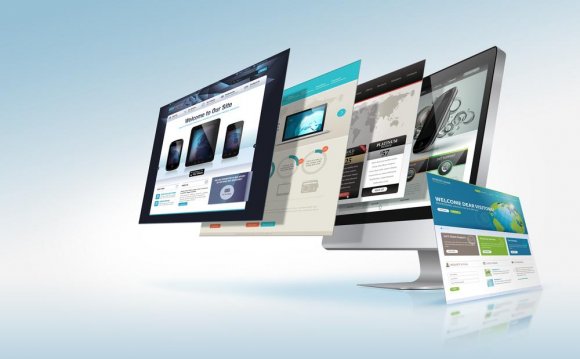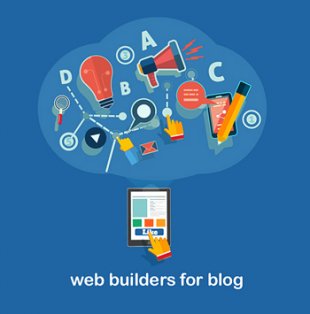 With millions of up and running websites to establish credibility of the platform, a surprisingly simple drag and drop styled builder, and contemporary themes that give just the right amount of visual impetus to your author website, Weebly is an option not many can turn down. You will love creating your blog styled website using Weebly primarily because the ease with which you can do so, courtesy the content block elements that you can simply pick from the editor side bar and drag on to the screen to position the kind of content right where you want it to appear.
Full Site Search – You can offer the convenience of a full site search to your viewers using Weebly. Finding just the kind of posts, documents and comments they want to read is facilitated easily because of this feature.
SEO for greater visibility – Despite the high worth of the content you're putting on the website, you'll not get the corresponding traffic unless there's strong SEO foundation. That's what an author website needs the most, and that's what Weebly provides with its SEO features that make your website a favorite with Google, Bing and Yahoo.
Site Analytics – A blog and author website is an eternal learning curve for the owner, as he tries to find out the kind of content the audiences love the most. This is made easier and more effective by the built-in site analytics features that Weebly offers.
You would also love to know more about these features that make Weebly a much loved blogging platform:
A mobile ready website that makes your content accessible to your audiences even on mobile devices
Contact forms and protected pages to help you interact with the audiences in the way you want
24 x 7 support so that you never miss a content update
Contributions from audiences so that your website becomes richer with content
VIDEO Tutorial – How To Create a Successful Blog – Fast and Free!
Wix has always excelled as a versatile website building tool that is easy to understand, and yet functionally rich to be able to cater to all sorts of website building needs. For authors and bloggers, Wix has some unique features that land in the list of top website builders and platforms for authors. Among the relevant features are an intuitive drag and drop website builder that gives you all the flexibility you want, along with visually delightful templates that can make your content look all the more impressive.
Ample customization flexibility – If you are serious about having an author website that is rife with attributes of your personality as a writer, then Wix has enough to please you. You can customize its templates in the way you want, in terms of text, images, backgrounds, videos and much more.
A mobile optimized website – As an author, you would want to target the audiences that prefer reading while travelling, on mobile devices. With the automatic mobile optimized that Wix creates for you, you have this audience well served.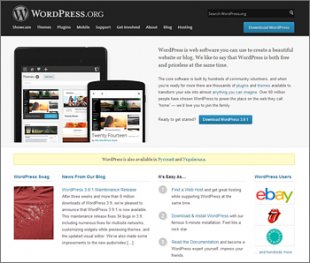 SEO to give your popularity a boost – You will find it easier to capture organic traffic because of the SEO features that come in-built with Wix. You will not have to move a muscle to make your website optimized for making it to the top of Goggle's search result pages.
24×7 support to keep you covered – Whether it's a design element that you are trying to perfectly adjust according to your tastes, or a content update that's giving you trouble, the 24×7 support from Wix will have you sailing smoothly in no time.
There's more to Wix than what you got to know about till now, and here's a quick run through that:
With the one page templates that Wix offers, you can be online, and up and running within a few minutes
Thousands of free images let you enhance the visual appeal of your website, which is helpful in capturing more visitors
You can use page protection feature to manage as to who's able to access certain posts
Beautiful fonts make your content beautiful along with creative
WordPress Free Blogging Platform
WordPress.org is arguably the most well established and popular blogging platform that first time experimenters prefer sticking to. The thousands of blogs that are up and running, empowered by WordPress lend ample credibility to the platform. With free and premium themes, the flexibility of an open source platform, and added plugins that enhance the functionality manifolds, WordPress is both a convenient and a powerful blogging platform, thus covering the entire spectrum of needs from authors and bloggers.
A WYSIWYG editor that makes blogging a breeze – With WordPress, you get what you see, and that's a pretty convenient way of creating your blog. With several free themes, you will have a visually ready website within no time using WordPress.
Plugins that let you expand – Right from enabling you to post comments and posts from your Facebook account to creating impressive About The Author pages, WordPress plugins let you do pretty much anything that you'd want your blogging website to do.
YOU MIGHT ALSO LIKE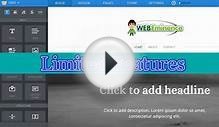 Paid vs Free Website Builders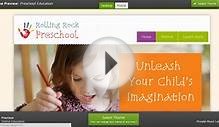 GoDaddy Website Builder Review: Does GoDaddy have what you ...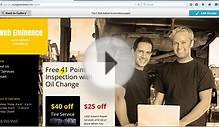 Network Solutions Review: Features of Website Builder ...
Share this Post